35 Short Funny Quotes About Life to Make You Laugh
Short Funny Quotes About Life and quotes to Make You Laugh "I don't broadcast every high & I don't hide every low. I'm trying to live. I'm not trying to convince the world I have a life." this collection of very short funny quotes about life for her/him.
Life is short. No denying it. And who doesn't enjoy a good quote to remind them just how short life can be? Not in a morbid, Debbie-downer kind of way. But hilarious and funny, makes you think kind of way. Because that's probably about 100% more effective! Our collection of funny quotes which are short, easy to remember but still hilarious "All my life I thought air was free until I bought a bag of chips." Looking for the best short funny quotes about life lessons, pictures, photos & images? Tinypositive's pictures can be used on social media.
This collection of funny quotes provides an array of ways to trigger that smile and turn around someone's lousy mood. (Even if that someone is you!) We've got funny quotes about love, marriage, aging, parenting, and so many more relatable topics. Read some of the best short funny Sayings and short clever quotes on tinypositive.com.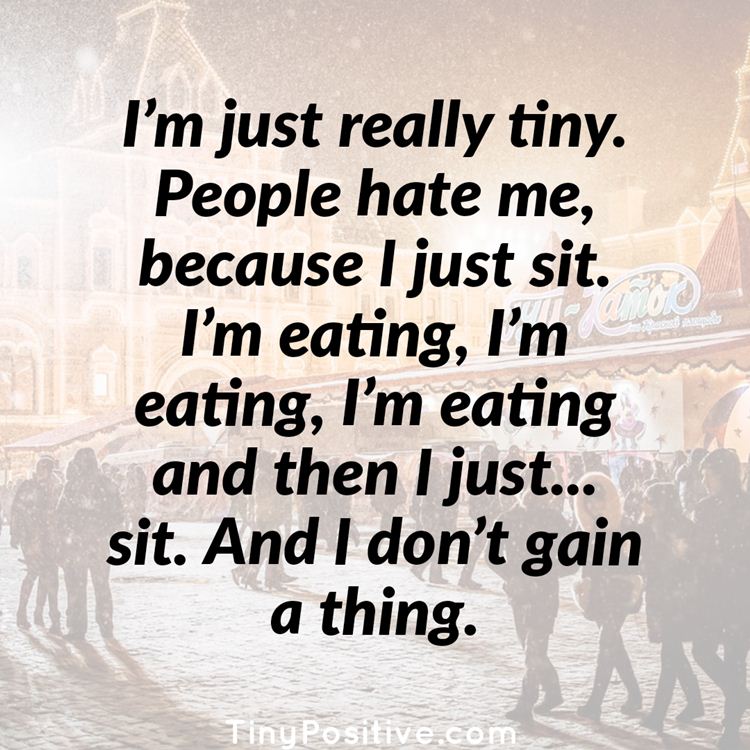 Short Funny Quotes About Life
Short funny sayings and short funny quotes "Follow your passion, stay true to yourself, never follow someone else's path unless you're in the woods and you're lost and you see a path then by all means you should follow that." — Ellen DeGeneres
♥ "I don't like to commit myself about heaven and hell — you see, I have friends in both places." — Mark Twain
♥ "Friendship is not possible between two women, one of whom is very well dressed." — Laurie Colwin
♥ "Most of us don't need a psychiatric therapist as much as a friend to be silly with." — Robert Brault
♥ "Some people go to priests; others to poetry; I to my friends." — Virginia Woolf
♥ "Knowledge cannot replace friendship. I'd rather be an idiot than lose you." — Patrick from "Spongebob Squarepants"
♥ "Whoever says friendship is easy has obviously never had a true friend!" — Bronwyn Polson
♥ "Love is blind; friendship tries not to notice." — Otto von Bismarck
♥ "You only live once, but if you do it right, once is enough." ―Mae West
♥ "If at first you don't succeed, try, try again. Then quit. No use being a damn fool about it." ―W.C. Fields
♥ "Whatever women do they must do twice as well as men to be thought half as good. Luckily, this is not difficult." —Charlotte Whitton
♥ "I drink to make other people more interesting." —Ernest Hemingway
♥ "Wine is constant proof that God loves us and loves to see us happy." —Benjamin Franklin
♥ "Love is blind but marriage is a real eye-opener." —Pauline Thomason ♥ "Never go to bed mad. Stay up and fight." ―Phyllis Diller
♥ "The secret to a long marriage is to stay gone." —Dolly Parton
♥ "The best way to get most husbands to do something is to suggest that perhaps they're too old to do it." —Shirley MacLaine
♥ "As a man in a relationship, you have a simple choice. You can either be right, or you can be happy." —Ralphie May
♥ "When you're in jail, a good friend will be trying to bail you out. A best friend will be in the cell next to you saying, 'Damn, that was fun.'" ―Groucho Marx
♥ "I'm not offended by blonde jokes because I know I'm not dumb. And I also know that I'm not blonde." —Dolly Parton
♥ "No matter how bad things get, remember these sage words: You're old, you sag, get over it." —Sophia Petrillo, The Golden Girls
♥ "You know you're getting old when you stoop to tie your shoelaces and wonder what else you could do while you're down there." —George Burns
♥ "Sometimes you lie in bed at night and you don't have a single thing to worry about. That always worries me!" —Charlie Brown
♥ "The optimist proclaims that we live in the best of all possible worlds, and the pessimist fears this is true." —James Branch Cabell
♥ "I'm killing time while I wait for life to shower me with meaning and happiness." ―Bill Watterson
♥ "There is nothing better than a friend, unless it is a friend with chocolate." – Linda Grayson
♥ "Age is something that doesn't matter unless you are a cheese." —Luis Buñuel
♥ "As you get older, three things happen. The first is your memory goes, and I can't remember the other two." —Sir Norman Wisdom
Very Funny Quotes About Life
1. "The mind replays what the heart can't delete."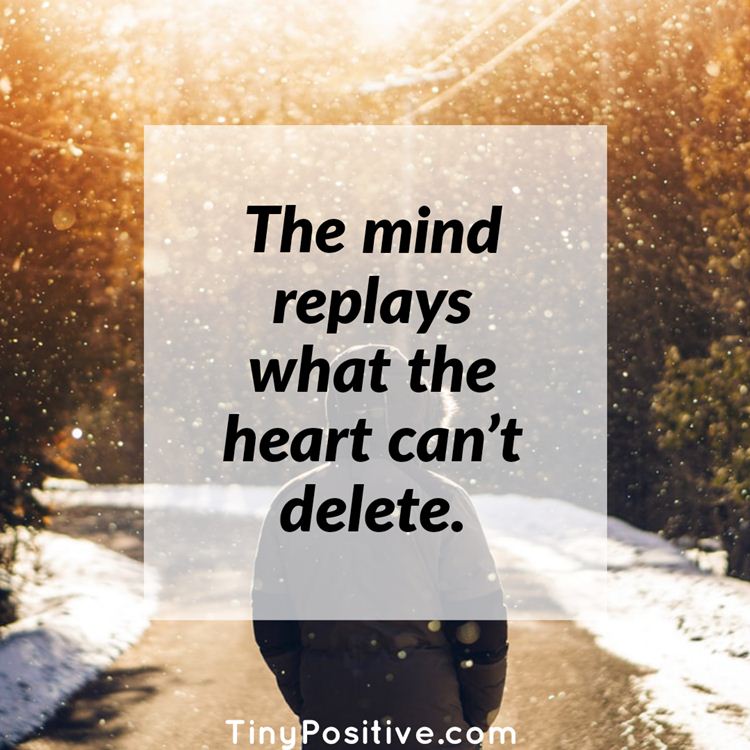 2. "I'm not rude I just have the balls to say what everyone else is thinking."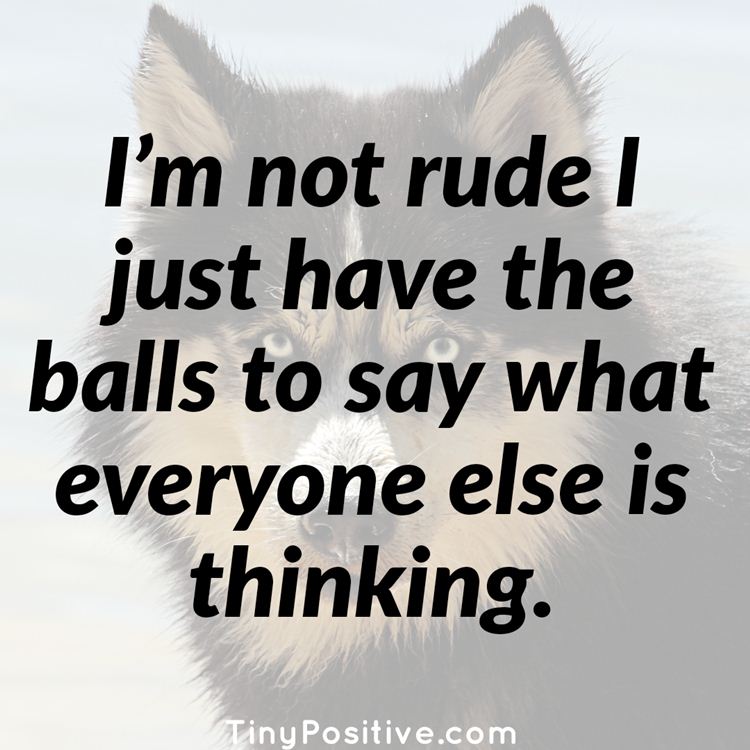 3. "The most dangerous phrase in any language is "We've always done it this way."
4. "I walk around like everything is fine, but deep down, inside my shoe, my sock is sliding off."
5. "Why be moody when you can shake yo booty"
6. "You know you're an adult when you get excited to just go home."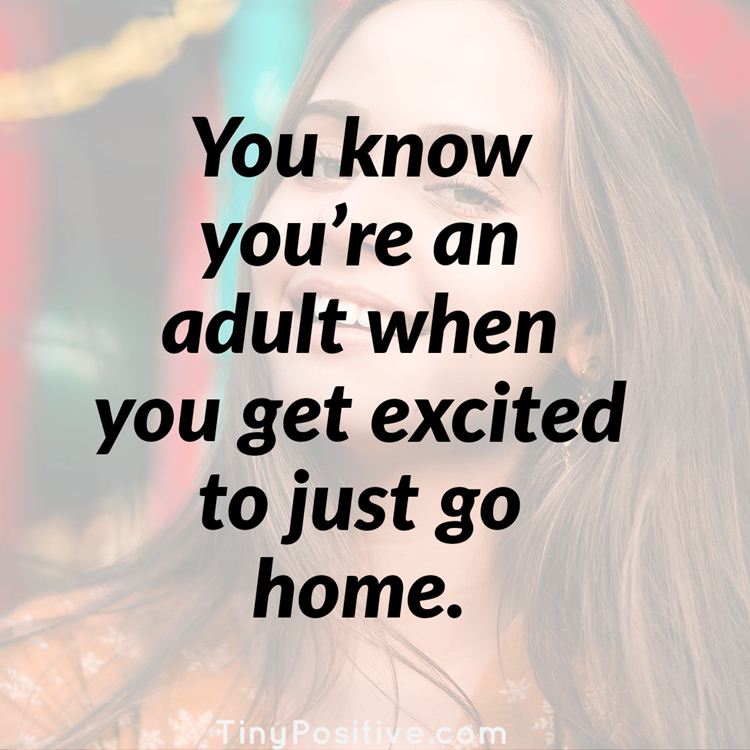 7. "Maybe swearing will help"
8. "Don't die before you're dead."
9. "Don't forget to drink water and get some sun. You're basically a houseplant with more complicated emotions."
10. "Just before I die, I am going to swallow a bag of popcorn kernels. My cremation is going to be epic!"
11. "Please cancel my subscription to your issues."
12. "Just remember that whatever you put up with, you end up with."
13. "My parents spanked me as a child as a result, I now suffer from a psychological condition known as "Respect for others"
14. "When life shuts a door … open it again. It's a door. That's how they work."
15. "Three doors in hell a guy gets hit by a car and goes to hell. When he gets there, the devil is standing in front of 3 doors. The devil says, "It's your lucky day. I'm gonna give you a chance to get out of hell. You have to complete 3 tasks. "Behind this first door is a 1-gallon jug of Jack Daniel's. You have to drain it in one drink. "Behind the second door is a 600 lb. grizzly bear with a sore tooth. You have to pull the tooth out. "Behind the third door is a nymphomaniac. When you've completely satisfied her, you can leave." The guy figures it's worth a shot, so he goes in"
16. "The distance between your dreams and reality is discipline."
17. "Let's face it – some people drain the nice right out of you."
18. "More times than not, your knight in shining armor, turns out to be an idiot wrapped in tin foil."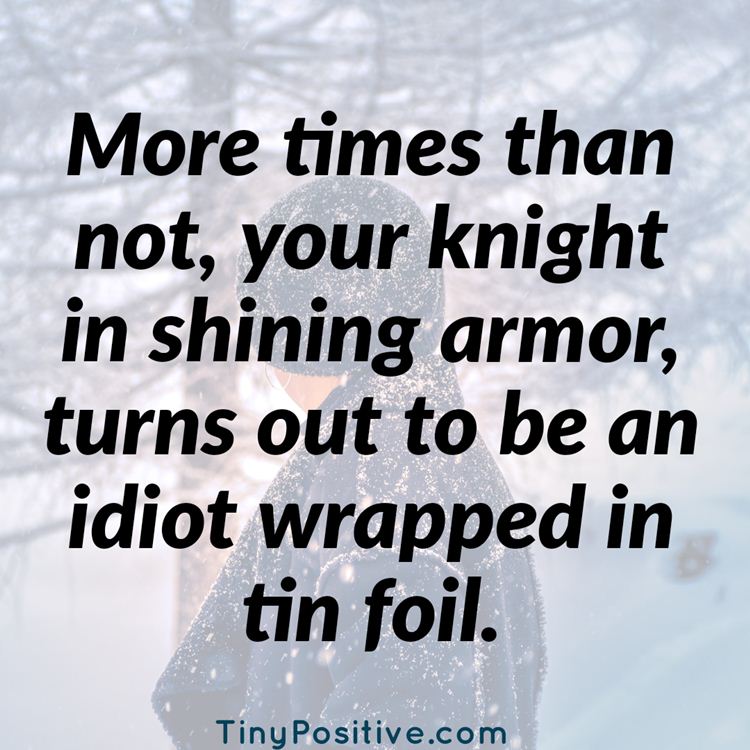 19. "Stupid people are like glow sticks. I want to snap them and shake the shit out of them until the light comes on."
20. "The funny thing about kids is, they are the reason we lose it, and the reason we hold it together"
21. "If you fall, I'll be there."
22. "Sometimes Sometimes I can't tell if I'm in preschool or high school. Oh wait, I'm waiting, I'm at work."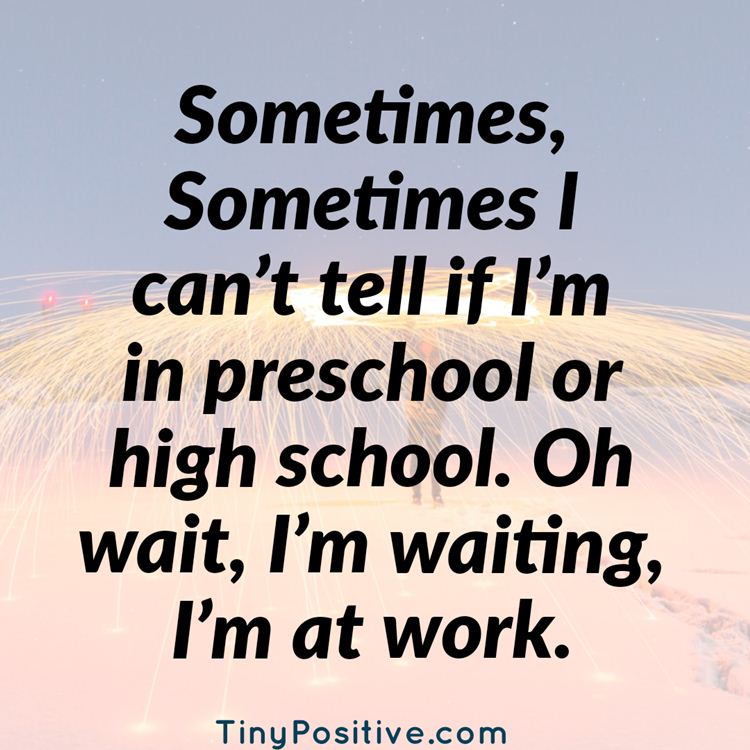 23. "When you feel like stopping think about why you started"
24. "Some days, the best thing about my job is that the chair spins"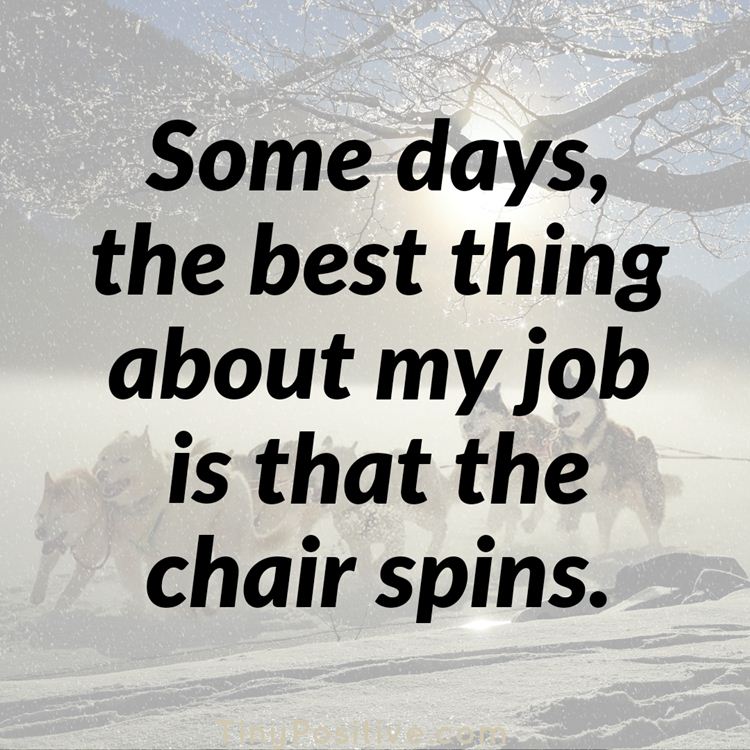 25. "I forgive a lot, but I never forget what's said and done."
26. "Be advised: Lack of planning on your part does not constitute an emergency on my part."
27. "Some days I amaze myself. Other days I look for my phone while I'm talking on it."
28. "If you're absent during my struggle, don't expect to be present during my success."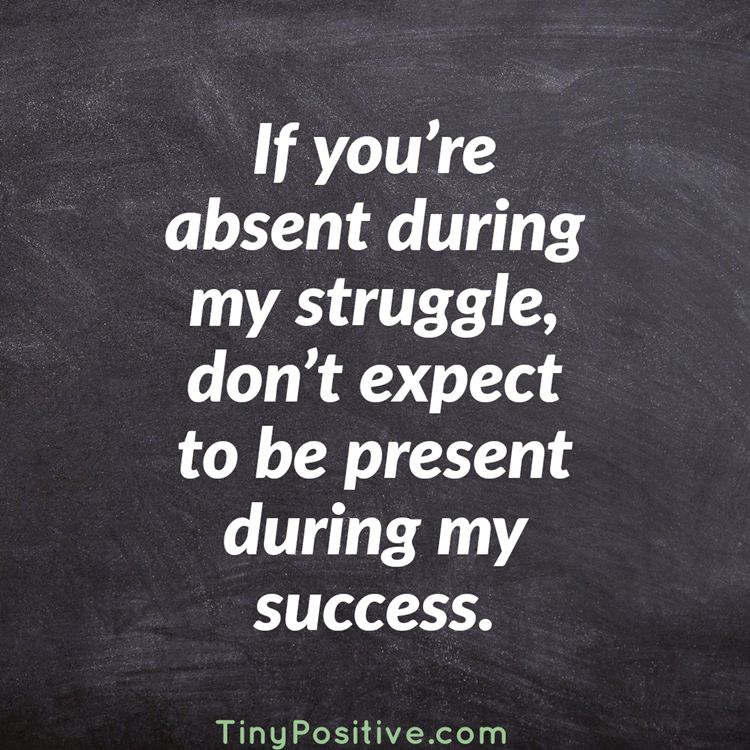 29. "My heart has no room for you, but the trunk of my car definitely does."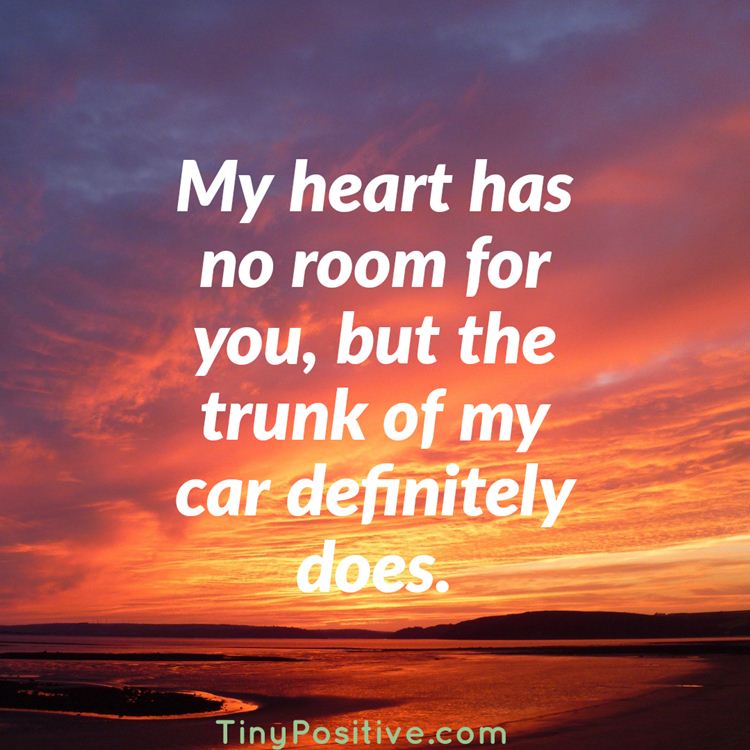 30. "I always say "Morning" instead of "Good morning" because if it were a good morning I'd still be in bed asleep"
31. "If my mouth doesn't say it, my face definitely will."
32. "I'm at that age where my mind still thinks I'm 29, my humor suggests I'm 12 while my body mostly keeps asking if I'm sure I'm not dead yet."
33. "Knowledge is knowing a tomato is a fruit. Wisdom is not putting it in a fruit salad."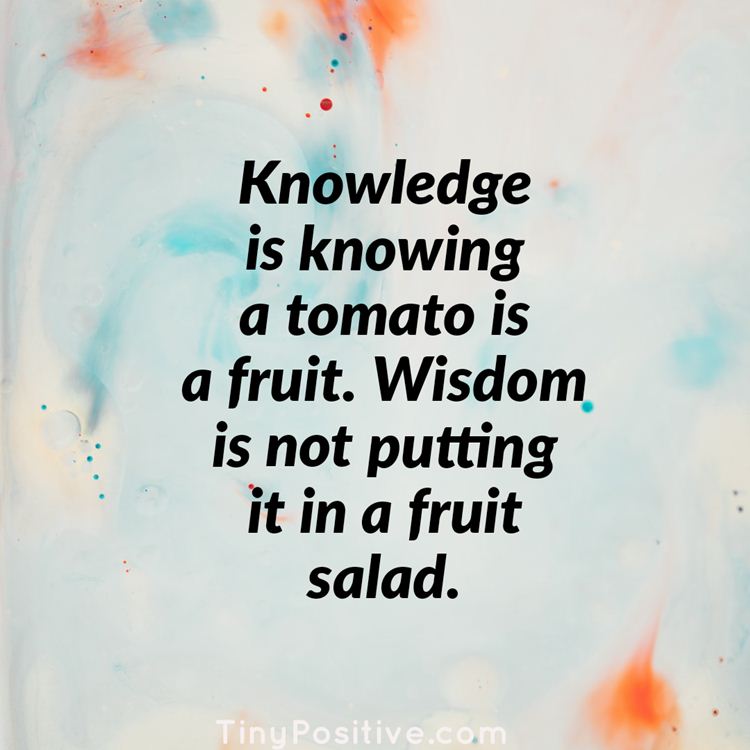 Short Funny pictures with quotes
Looking for the best short funny quotes about life lessons quotes pictures, photos & images? Tinypositive's pictures can be used on Facebook, Tumblr, Pinterest, Twitter, and blogs.
34. "I don't understand why people have to "get ready" for bed. I'm always ready for bed."
35. "Sometimes we have to remove people without warning we're getting too old to be explaining what they already know they're doing wrong."