150 Strong Quotes for Coping with the Loss of a Loved One
We were struck with grief when confronted with the deaths of our mothers and fathers. Our friends' warm and uplifting words greatly assisted us in regaining emotional control.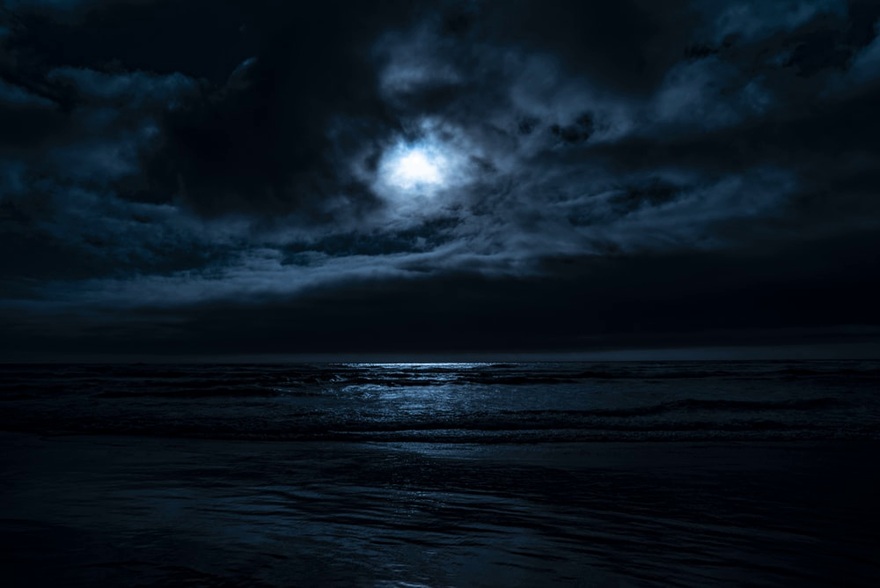 We have accumulated the loss of a loved one quotations, poetry, and prayers to present to others over the years. We intend to provide many of them for your use.
Whether you use this page to discover the appropriate words of condolence for others or read it for your own solace, we hope it provides you comfort. You are not alone in your path. We will all experience the loss of loved ones at some point.
Loss of a Loved One Quotes
1. "I still don't know how to look at my life without an inescapable absence of you." – Chloe Frayne
2. "Every day of our lives, our Father is with us. Every day our Father is here with us spiritually anyway." – Ziggy Marley
3. "The whole world can become the enemy when you lose what you love."—Kristina McMorris
4. "We all have an old knot in the heart we wish to untie." – Michael Ondaatje
5. "Tears are God's gift to us. Our holy water. They heal us as they flow."—Rita Schiano
6. "The deeper that sorrow carves into your being, the more joy you can contain." – Khalil Gibran
7. "Because death is the only thing that could have ever kept him from you." ― Ally Carter
8. "You can't truly heal from a loss until you allow yourself to really FEEL the loss." – Mandy Hale
9. "Mostly it is loss which teaches us about the worth of things." – SiraNIVI
10. "How very softly you tiptoed into our world, almost silently, only a moment you stayed. But what an imprint your footsteps have left upon our hearts." – Dorothy Ferguson
11. "The Remembrance of the good done those we have loved is the only consolation when we have lost them." – Demoustier
12. "Only people who are capable of loving strongly can also suffer great sorrow, but this same necessity of loving serves to counteract their grief and heals."—Leo Tolstoy
13. "Only a moment you stayed, but what an imprint your footprints have left on our hearts." – Dorothy Ferguson
14. "In the garden of memory, in the palace of dreams…that is where you and I shall meet." — Alice Through the Looking Glass
15. "Grief is just love with no place to go." — Jamie Anderson
16. "Do not cry because they are past! Smile, because they once were!"—Ludwig Jacobowski
17. "The pain I feel now is the happiness I had before. That's the deal."—C.S. Lewis
18. "While we are mourning the loss of our friend, others are rejoicing to meet him behind the veil." – John Taylor
19. "Believe me, every heart has its secret sorrows, which the world knows not, and oftentimes we call a man cold, when he is only sad." – Henry Wadsworth Longfellow
20. "I can't and won't forget all you did for me. The memories of you will never fade." – Unknown
21. "As long as we live, they too will live, for they are now a part of us, as We remember them." – Proverb
22. "Wherever a beautiful soul has been there is a trail of beautiful memories." – Ronald Reagan
23. "Remember me with smiles and laughter, for that is how I will remember you all. If you can only remember me with tears, then don't remember me at all."– Laura Ingles Wilder
24. "All you need is one safe anchor to keep you grounded when the rest of your life spins out of control." —Katie Kacvinsky
25. "Losing people you love affects you. It is buried inside of you and becomes this big, deep hole of ache. It doesn't magically go away, even when you stop officially mourning." – Carrie Jones
26. "If you have a sister and she dies, do you stop saying you have one? Or are you always a sister, even when the other half of the equation is gone?" – Jodi Picoult
27. "Well, everyone can master a grief but he that has it." – William Shakespeare
28. "When we have joy we crave to share; We remember them." – Sylvan Kamens & Rabbi Jack Riemer
29. "Here's what I know: death abducts the dying, but grief steals from those left behind." ― Katherine Owen
30. "An eternal memory…until we meet again: Those special memories will always bring a smile if only I could have you back for just a little while. Then we could sit and talk again just like we used to do, you always meant so very much and always will do too. The fact that you're no longer here will always cause me pain, but you're forever in my heart until we meet again." — Unknown
31. "If I can see pain in your eyes then share with me your tears. If I can see joy in your eyes then share with me your smile." – Santosh Kalwar
32. "The mightiest power of death is not that it can make people die, but that it can make the people you left behind want to stop living."― Fredrik Backman
33. "Remembering the life of my dearest friend and the times we shared together. You are missed like no one else and I hope you're in heaven watching down on us." – Unknown
34. "It is not length of life, but depth of life."—Ralph Waldo Emerson
35. "For in grief nothing 'stays put.' One keeps on emerging from a phase, but it always recurs. Round and round. Everything repeats." — C.S. Lewis
36. "My father was always there for me when I lost. But, then, I never really lost when my father was there." – Laurie Beth Jones
37. "My heart has joined the Thousand, for my friend stopped running today."—Richard Adams
38. "There is no death. Only a change of worlds."—Chief Seattle
39. "No matter where you go you will always be in my heart." – Anthony T. Hincks
40. "Why does it take a minute to say hello and forever to say goodbye?" – Unknown
41. "Love is stronger than death even though it can't stop death from happening, but no matter how hard death tries it can't separate people from love. It can't take away our memories either. In the end, life is stronger than death."—Anonymous
42. "When a child dies, you bury the child in your heart." – Korean Proverb
43. "Gone is the face we loved so dear. Silent is the voice we loved to hear. Too far away for sight or speech. But not too far for thought to reach." – Unknown
44. "Death wasn't a movie where the pretty star faded away with a touch of pale makeup and every hair in place." ― Soheir Khashoggi
45. "When you are sorrowful look again in your heart, and you shall see that in truth you are weeping for that which has been your delight."– Kahlil Gibran
46. "What the caterpillar calls the end of the world, the master calls a butterfly."—Richard Bach
47. "Grief is like a moving river, so that's what I mean by it's always changing. It's a strange thing to say because I'm at heart an optimistic person, but I would say in some ways it just gets worse. It's just that the more time that passes, the more you miss someone" – Michelle Williams
48. "Chase away sorrow by living." – Melissa Marr
49. Arthur Schopenhauer
50. "Death is a challenge. It tells us not to waste time. It tell us to tell each other right now that we love each other." — Leo Buscaglia
51. "When someone you love becomes a memory, the memory becomes a treasure." – Unknown
52. "If you see a sunset, it's me, smiling from behind it. If I go away far, and you see a star, if you find it, I'm inside it." – Anna Williams
53. "Unable are the loved to die. For love is immortality."—Emily Dickinson
54. "The mourning process can feel like going through a carwash without a car." – Jodi Livon
55. "Grief, no matter how you try to cater to its wail, has a way of fading away."― V.C. Andrews
56. "The comfort of having a friend may be taken away, but not that of having had one" – Seneca
57. "It is foolish and wrong to mourn the men who died. Rather we should thank God that such men lived."– George S. Patton Jr.
58. "I have such strong memories of you and can't quite believe you're gone. I pray you are at peace." – Unknown
59. "Life is full of grief, to exactly the degree we allow ourselves to love other people." – Orson Scott Card
60. "Who except the gods can live without any pain?" – Aeschylus
61. "Grief is not a sign of weakness, nor a lack of faith…It is the price of love." – Anonymous
62. "After all, to the well-organized mind, death is but the next great adventure." – Albus Dumbledore"The sun can break through the darkest cloud; love can brighten the gloomiest day."— William Arthur Ward
63. "Absence and death are the same, only that in death there is no suffering." – Theodore Roosevelt
64. "When I saw your strand of hair I knew that grief is love turned into an eternal missing."― Rosamund Lupton
65. "The loss is unmeasurable but so is the love left behind." – Unknown
66. "The sorrow we feel when we lose a loved one is the price we pay to have had them in our lives." ― Rob Liano
67. "Loss is nothing else but change, and change is nature's delight." – Marcus Aurelius
68. "Deep down inside we always seek for our departed loved ones" ― Munia Khan
69. "There is no pain so great as the memory of joy in present grief."—Aeschylus
70. "And when great souls die, after a period peace blooms, slowly and always irregularly. Spaces fill with a kind of soothing electric vibration. Our senses, restored, never to be the same, whisper to us. They existed. They existed. We can be. Be and be better. For they existed." — Maya Angelou
71. "He has achieved success who has lived well, laughed often, and loved much."– Bessie Anderson Stanley
72. "To have been loved so deeply, even though the person who loved us is gone, will give us some protection forever." — J.K. Rowling
73. "The years may pass but you will stay… as near and dear as yesterday" – Unknown
74. "Your absence walks through the door every single day." – Helen Lyon
75. "Don't be dismayed at goodbyes. A farewell is necessary before you can meet again, after moments or lifetimes, is certain for those who are friends." —Richard Bach
76. "Grief can be a burden, but also an anchor. You get used to the weight, how it holds you in place." — Sarah Dessen
77. "There are some who bring a light so great to the world that even after they have gone the light remains." — Unknown
78. Like my strong body would miss my heart beating loud, I miss you Brother." – Michele Mellen
79. "There is a sacredness in tears. They are not the mark of weakness, but of power. They speak more eloquently than ten thousand tongues. They are messengers of overwhelming grief…and unspeakable love."– Washington Irving
80. "For some moments in life there are no words." – David Seltzer
81. "If there ever comes a day when we can't be together, keep me in your heart, I'll stay there forever." — Winnie the Pooh
82. "It takes strength to make your way through grief, to grab hold of life and let it pull you forward." – Patti Davis
83. "I should know enough about loss to realize that you never really stop missing someone-you just learn to live around the huge gaping hole of their absence." – Alyson Noel
84. "The pain passes, but the beauty remains." – Pierre Auguste Renoir
85. "The death of a beloved is an amputation."—C. S. Lewis
86. "The song has ended but the melody lingers on." – Irving Berlin
87. "With sympathy, thinking of you at this sad time and sending love." – Unknown
88. "I know for certain that we never lose the people we love, even to death. They continue to participate in every act, thought and decision we make. Their love leaves an indelible imprint in our memories."—Leo Buscaglia
89. "No one ever told me that grief felt so like fear." – C.S. Lewis
90. "Death" is never an end, but a To Be Continued…" ― Renée Chae
91. "I will not say: do not weep; for not all tears are an evil." – J.R.R. Tolkien
92. "Every man dies. Not every man really lives." – William Ross Wallace
93. "I thought I could describe a state; make a map of sorrow. Sorrow, however, turns out to be not a state but a process." – Anne Morrow Lindbergh
94. "We must embrace pain and burn it as fuel for our journey."—Kenji Miyazawa
95. "Those we love never truly leave us. There are things that death cannot touch." ― Jack Thorne
96. "In losing him I lost my greatest blessing and comfort, for he was always that to me." – Saint Teresa of Ávila
97. "Death leaves a heartache no one can heal, love leaves a memory no one can steal." – Unknown
98. "You don't know how easy death is. It's like a door. A person simply walks through it, and she's lost to you forever." – Eloisa James
99. "Grief can't be shared. Everyone carries it alone. His own burden in his own way." – Anne Morrow
100. "Give sorrow words; the grief that does not speak knits up the o'er wrought heart and bids it break."—William Shakespeare
101. —Vivian Greene
102. "The Lord gives a good many things twice over, but he don't give ye a mother but once." ― Harriet Beecher Stowe
103. "Old as she was, she still missed her daddy sometimes." – Gloria Naylor
104. "When we lose one we love, our bitterest tears are called forth by the memory of hours when we loved not enough." – Maurice Maeterlinck
105. "There are memories that time does not erase… Forever does not make loss forgettable, only bearable." – Cassandra Clare
106. "Truly, it is in the darkness that one finds the light, so when we are in sorrow, then this light is nearest of all to us."—Meister Eckhart
107. "Here is one of the worst things about having someone you love die: It happens again every single morning." — Anna Quindlen
108. "Sometimes, only one person is missing, and the whole world seems depopulated." – Alphonse de Lamartine
109. "With deeper attachment, we usually have deeper grieving, and usually longer grieving." — Ron Johnson
110. "Perhaps they are not stars, but rather openings in heaven where the love of our lost ones pours through and shines down upon us to let us know they are happy." – Eskimo Proverb
111. "As long as there is love and memory, there is no true loss." – Cassandra Clare
112. "He that lacks time to mourn, lacks time to mend."—Sir Henry Taylor
113. "The measure of a man is in the lives he's touched."– Erin Banks
114. "To live in hearts we leave behind is not to die." ― Thomas Campbell
115. "And then I heard the angel say, 'She's with you every day.'" – Unknown
116. "There is a land of the living and a land of the dead and the bridge is love, the only survival, the only meaning."—Thornton Wilder
117. "They that love beyond the world cannot be separated by it. For death is no more than a turning of us over from time to eternity. Death cannot kill what never dies." – William Penn
118. "I know now that we never get over great losses; we absorb them, and they carve us into different, often kinder, creatures." – Gail Caldwell
119. "How lucky I am to have something that makes saying goodbye so hard."—A.A. Milne
120. "Everything feels so surreal when you are gone. Oh, if only you knew the things I'd do just to be able to see you once more." – Unknown
121. "There is no greater sorrow than to recall happiness in times of misery."– Dante
122. "Tears shed for another person are not a sign of weakness. They are a sign of a pure heart." – José N. Harris
123. "If we try to avoid loss and grief, we will never truly love." — Megan Devine
124. "If the people we love are stolen from us, the way to have them live on is to never stop loving them."—James O'Barr
125. "You cannot stop the birds of sorrow from flying over your head, but you can stop them nesting in your hair." – Eva Ibbotson
126. "Grief is the last act of love we can give to those we loved. Where there is deep grief, there was great love." – Anonymous
127. "Let me tell you, he is the hole in my heart. His loss is my scar. But let me tell you something, his memory drives me forward every single day of my life." – Michelle Obama
128. "Sometimes the strong die, too."– Louis Gosset Jr.
129. " . . . grief makes one hour ten." – William Shakespeare
130. "Grief can be the garden of compassion. If you keep your heart open through everything, your pain can become your greatest ally in your life's search for love and wisdom." – Rumi
131. "I love you every day. And now I will miss you every day." ― Mitch Albom
132. "If you have ever lost a loved one, then you know exactly how it feels. And if you have not, then you cannot possibly imagine it." – Lemony Snicket
133. "We need to grieve the ones we have loved and lost in this lifetime — not to sustain our connection to suffering, but to sustain our connection to love." – J. W.
134. "Death is tough for the people left behind on earth." ― Prateeksha Malik
135. "Death ends a life, not a relationship." — Mitch Albom
136. "When you lose someone you love, you gain an angel you know." – Unknown
137. "Death had touched her, hurt her, and left her to deal with its disagreeable aftermath." ― Zoe Forward
138. "Do not think of me as gone. I am with you still in each new dawn." – Native American Poem
139. "Now something so sad has hold of us that the breath leaves and we can't even cry." – Charles Bukowski
140. "Never take life for granted. Savor every sunrise, because no one is promised tomorrow…or even the rest of today." ― Eleanor Brownn
141. "Life seems sometimes like nothing more than a series of losses, from beginning to end. That's the given. How you respond to those losses, what you make of what's left, that's the part you have to make up as you go." ― Katharine Weber
142. "In the night of death, hope sees a star, and listening love can hear the rustle of a wing." – Robert Ingersoll
143. "In life, we loved you dearly, in death we love you still. In our hearts you hold a place, no one else will ever fill." – Unknown
144. "If it were possible to heal sorrow by weeping and to raise the dead with tears, gold were less prized than grief."—Sophocles
145. "For life and death are one, even as the river and the sea are one."– Kalil Gibran
146. "The best lessons, the best sermons are those that are lived."– Yolanda King
147. "When one person is missing the whole world seems empty." – Pat Schweiber
148. "Your end, which is endless, is as a snowflake dissolving in the pure air." ~Zen Teaching
149. "Sometimes memories sneak out of my eyes and roll down my cheeks." – Unknown
150. "Say not in grief 'he is no more' but in thankfulness that he was." – Hebrew Proverb