21 Opening Prayers Perfect for Meetings, and Church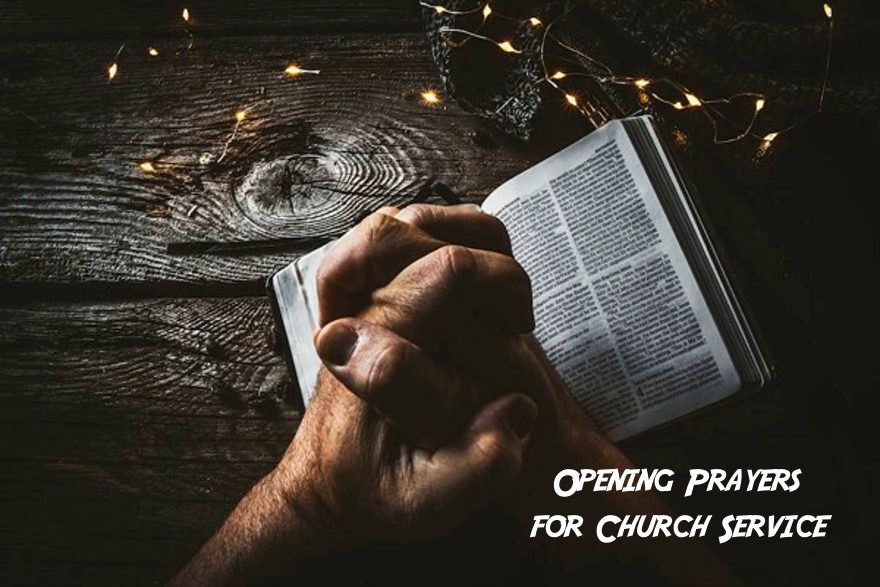 Morning Prayer: Being alive is a gift from God, as is being healthy as a bonus, and the greatest feeling in the world is knowing the one and only true God, whom we should adore. We occasionally get together to spend time with one another. We continue to gather with our family members, and each time we do, we should express thanks to God and ask him to join us. You understand that we can be confident our vacation will be successful when he arrives. The opening prayer is most likely the most significant, and it must be performed properly to get things off to a good start. You don't want to overlook saying the proper prayers. You'll be able to feel God's presence and enjoy worshiping in the beauty of his holiness if you say these prayers. best ideas the lord's prayer, serenity prayer, morning prayer and opening prayers for church service.
Opening Prayer Points for a Church Service
Here are Spirit-Filled Prayers for Opening a Church Service, whether it's a Sunday service or a special event.
We Need You, Dear Lord
You are great, Lord, and the heavens praise you for it. You do amazing things in heaven, and we can see the signs here on earth. We, the things you've made, want to worship you today. Please accept our worship in the name of Jesus. We haven't stopped getting together with the brothers. Instead, we've come to your presence to spend time with each other. Lord, come down and let us feel your presence. As today's service goes on, we want to see your great power move toward us. Let each of us meet you in our own unique way. Bless us in all parts of our lives, and give us joy that will never end in you.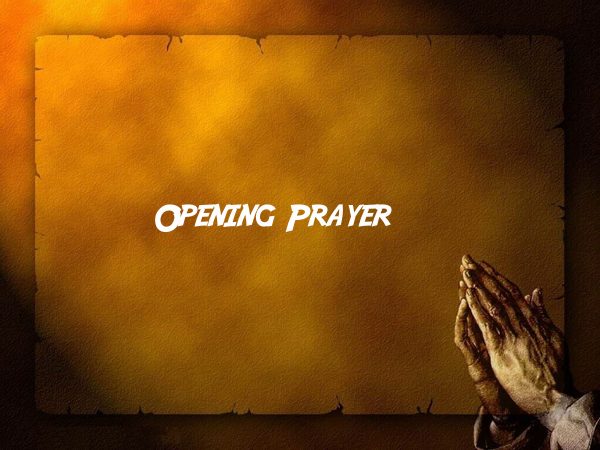 We Adore You, Lord
Our Heavenly Father, King of Glory, Loyal Father, we love and praise your name forever. We are alive and healthy because you want us to be, and you have given us the grace to come together. You told us that whenever we call your name, you will come to us. Come into our midst, our Father. Spend time with us, bless us with your presence, and make our meeting today full of your blessings. As we start this meeting, give yourself praise and make us happy in you from beginning to end.
We Give Our Ways to You.
Our father and our God, may your name always be blessed. No one else in heaven or on earth is like you. We, your children, have come together to worship you today. Let our praise and worship come to you as a sweet smell. Our provider, we trust you, and all of our plans are in your hands. Make it happen. Oh Lord, solve all our problems, don't let us waste our time, come to us when we need you, and bless us until we can bless others. And let us be filled by your presence at the end of today's service.
You Care About Us
Our father, here we are again in your presence. You are the God of heaven, and everything on earth was made by your word. We thank and praise you for always being there for us. Daddy, we come to you and give you all our worries because you care about us and you made us with plenty. Take away every lack in our lives. Let's start over. Give us the strength to get through this week. Let everything we do in this service bring honor to your name. You are our God for all time, so we worship you.
Please accept our gift of praise. Lord
Righteous Father, you made heaven and earth and are the God of all people. You made everything by your word, and you made us the most important thing you made. We're here to worship you today. Let our praise and worship of you be acceptable in your eyes. You showed us that you live in your people's praise. Lord, come down and fly on the wings of our praise. Let us feel you in our meeting today. Refresh us, renew us, and help us grow in you. As we start today, show us the way you want us to go.
Sunday Service Opening Prayer Points
The best collection of opening prayer points for Sunday service. The gates of heaven will be opened by these opening prayers.
We Want You to Come See Us
Mighty God, your majesty, Lord, we bow before your throne and sing about your righteousness and faithfulness. Be glorified, Lord, in Jesus' name. We, your children, stand before you today and ask you to show up. We want to see your power at work, and we want you to feel refreshed in our presence. Come with your power to do miracles and visit us today in the name of Jesus. In the name of Jesus, let this meeting be the best one we have ever been to.
Settle Our Problems, Dear Lord
Our Heavenly Father, the Lord who answers prayers with fire. Our miracle-working father, we have come together to worship your holy name. Please accept our thanksgiving in the name of Jesus. Oh, God, we are all here in your presence. Please show up in a big way and let us meet you. "Whoever the mountain is in front of Zerubbabel, it will be made low," says your word. Let all our mountainous problems be made low. Let you give us everything we want today. Give us joy everywhere, in the name of Jesus.
We give everything to you.
Heavenly Father, you made us and care for and protect us. We can come together to worship your name today because we are still alive and well. We love you and praise you, so please accept our thanks in the name of Jesus. Oh, God, we give you everything we do today. Let everything we do be for your glory, and when the day is over, let us feel refreshed by your presence.
We are Yours, Accept Our Praises
Our Father, we recognize your power. We're here today to spend time with you, so let your presence be with us in Jesus' name. We know that you are God because of David's psalms. You made us, and we are your people and your sheep. We come to your tent with praise and thanksgiving. Please accept it, Lord, in the name of Jesus. Go with us as the service goes on and answer all of our prayers in the name of Jesus.
Cover Us with Your Power
Who is like you, Lord? No one else is like you, our father, who is glorious in holiness and terrifying in praise. We worship you today and bless your holy name because you are the only true God. Fly on the wings of our praises today. We know that our meeting is pointless if you are not there. Please fill this place with your presence. Fill us with all of your power and make us a sign of how great you are. Jesus, thank you for hearing our prayers.
Our goal is to honor God.
Righteous Father, we thank you for giving us life and for giving us the chance to be in your presence again today. Be very high, Lord. This is why you made us, so we could worship and praise you for as long as we live, and this is why we are here. Holy Spirit of God, help us to worship God in the beauty of his holiness, and let the blessings that come from true worship flow to us. In the name of Jesus, keep us alive so that this fulfillment can go on.
Take away the darkness and shine the light
Oh Lord, our God, the one who made the sky and the earth. You, Lord, shine in the dark, and the dark can't understand it. You rule in holiness, and no evil or impurity can be with you. We want you to be here as we start the meeting today. Come, Lord, and make all the darkness and evil go away. As we go about our day, fill our hearts with joy and the sweetness of your presence. Give us the chance to spend the rest of our lives living for you.
Make us full of Your glory
Heavenly Lord, your name is wonderful and glorious, and everyone on earth sings about the wonderful things you have done. You are the king of glory, and we worship you, Lord. We come to you in the unity of faith to ask for more of your power, because we can't do anything without it. We pray that your glory will shine through us as long as we are your representatives on earth. Let none of us leave without something. Come to the service with us and make it a good time to be there.
There is joy in your presence.
Father of grace, we are alive and healthy because of you. We have come to you today to offer our bodies as a living and holy sacrifice. Please accept our sacrifice and bless it in Jesus' name. Your word said, "In the tent of the righteous, there will always be a shout of joy and salvation." Let us always have good reasons to be happy because of you. Go with us, Lord, and use your power to come and see each person in this group. Make us happy and blessed.
Help us grow closer to you.
Heavenly father, you rule over our lives from now until the end of time. In Jesus' name, be praised, lord. Oh, Lord, let your kingdom come and make your presence known to us. We're all here together, so please show up in a big way. As we stay in your presence, Lord, help us learn more about you so that we can grow taller and more mature in you. Stay with us as we begin. Be our beginning and end. In the name of Jesus, may we be so blessed that we can't even count them.
Let Your Presence Come
The Lord who does amazing things, you show yourself to your children. We're here to be refreshed by your presence. Let your glory fill up the whole world, come down like smoke, and fill us up until we don't want anything else. Let us get lost in the happiness of being with you. Because we know that when you come, you will meet us where we need you, let every soul here meet you as we continue this service. Let us feel the joy that can't be put into words that comes from your throne.
We give thanks to you, Lord of heaven, for the gift of life and for the opportunity to spend today with you. We join together as members of the same religion, and we are all in agreement that whatever we bind here on earth should also be bound in heaven, and whatever we release here on earth should also be released in heaven. Together, we take on any nefarious organization that has banded together to do something harmful to this service. They will perish as a result of the confusion and destruction. They will make preparations, but those plans will not be carried out. In the name of Jesus, grant us both spiritual and physical benefits as we travel back to our homes, and let everyone see how the way we conduct our lives honors your name.
It is crucial that the opening prayer be conducted correctly since it is maybe the most meaningful of all of the prayers. A group of prayers that are full of the Holy Spirit and that may be utilized to commence a church service are referred to as the opening. Jesus Christ is both the beginning and the end of our religious tradition.
He is the pivot point around which everything revolves. Dear Lord, we pray that you make your presence known here and that your beauty fills this area. Hosanah speaks to the King of Glory, "We praise you, our father, and we hold up your name." [Citation needed]
The following is an example of the opening prayer that is spoken during the Sunday service: Lord, we do not deserve the wonderful gifts that you have given us, but thanks to the grace of Jesus, we do have them. Make a special place in our hearts for You, Lord. We beseech you, in the name of Jesus Christ, to take the time to recognize our appreciation.
Dear Lord, just being in the same room with you fills me with an enormous sense of joy. We want to be overcome with the incredible joy that you make available to us. Bring the fire of your love back into our hearts, and let us begin each day by focusing on how we may better serve you.
Let us go in the name of Jesus with the fullness that is found in you, and we will be satisfied. The Invocation Made at the Beginning of the Religious Service: When it is time for us to wake up and face a new day, O Lord, please empower us with your spirit so that we can do so with self-assurance.
Let us go upon our journey into the world with the intention of spreading love, joy, and peace everywhere we go. Lord, fill us to the brim with your presence, and restore us to our fullness. In the name of Jesus, we ask that you show your thanks to us for what we've done.
During the remainder of the service that we are conducting today, we will continue to pray that God would make himself known to us in a meaningful way and that we would be able to feel his presence. In the name of Jesus, we bind every power of the adversary that strives to keep us from coming together, and we cast out every evil spirit that works to thwart our efforts to come together.
We are really grateful that you have invited us to spend today in your company and have given us the chance to do so. The Morning Service of Prayer: Some of the prayers that are recited in the morning include the following: "We bless your holy name, Lord, as we assemble again as your children" and "We pray for the strength to remain steadfast in you, and we beg that you give it to us in the name of Jesus." Both of these prayers are asked to be granted in the name of Jesus.
The name of Jesus is invoked in each of these petitions. As part of the opening of a religious ritual, it is common practice to give prayers that are filled to the brim with the presence of the Holy Spirit.
Bring us together through the force of your love, and fill us with the strength that lasts. During the opening prayer that was spoken during the service on Sunday, the words "Oh Lord, please repair all of our issues" were spoken. These lines are an expression of the love that God has for his people and of what they understand that love to look like in their lives. Because we feel compelled to show our love for Christ in this way, one of our favorite prayers is "Give us joy wherever we are, in the name of Jesus."
In the name of Jesus Christ, may we be blessed with an overabundance of benefits to the point that we won't even know where to begin tallying them all up. May we be showered with such an abundance of advantages that we won't even know where to begin totaling them all up if they are bestowed upon us.
You, Father of Grace, are the reason why each one of us is still alive and in such wonderful health. We owe our continued existence and our good health to you. Let us allow ourselves to become completely consumed by the joy of being in your presence because we are confident that you will meet us exactly where we require you to be when you finally arrive. Because of this, let us allow ourselves to become completely consumed by the joy of being in your presence.