50 Short Positive Quotes – Motivational Quotes of the Day
A collection of 50 motivational, positive short quotes about life to inspire you to live your best life.
Short Positive quotes for life, "Life is the name of ups and downs and you may feel down at times, in such situations these little reminders can really boost you up. Whatever life gives you, one thing to be successful is to stay positive. Love. But don't allow your heart to be abused. Trust. But don't be naive. Listen. But don't lose your own voice. See more ideas about inspirational quotes, quotes, words.
Short Positive Quotes
#1. You must tell yourself, #No matter how hard it is, or how hard it gets, I'm going to make it."
#2. Short quotes about life "Be loyal to your future, not your past."
#3. The best revenge is no revenge. Move on, and be happy."

#4. Do not give your past the power to define your future."
#5. Nobody cares for your excuses. Nobody pities you for procrastinating. Nobody is going to cuddle to you because you are lazy. It's your ass. You move it."
#6. Love yourself first and everything falls into line."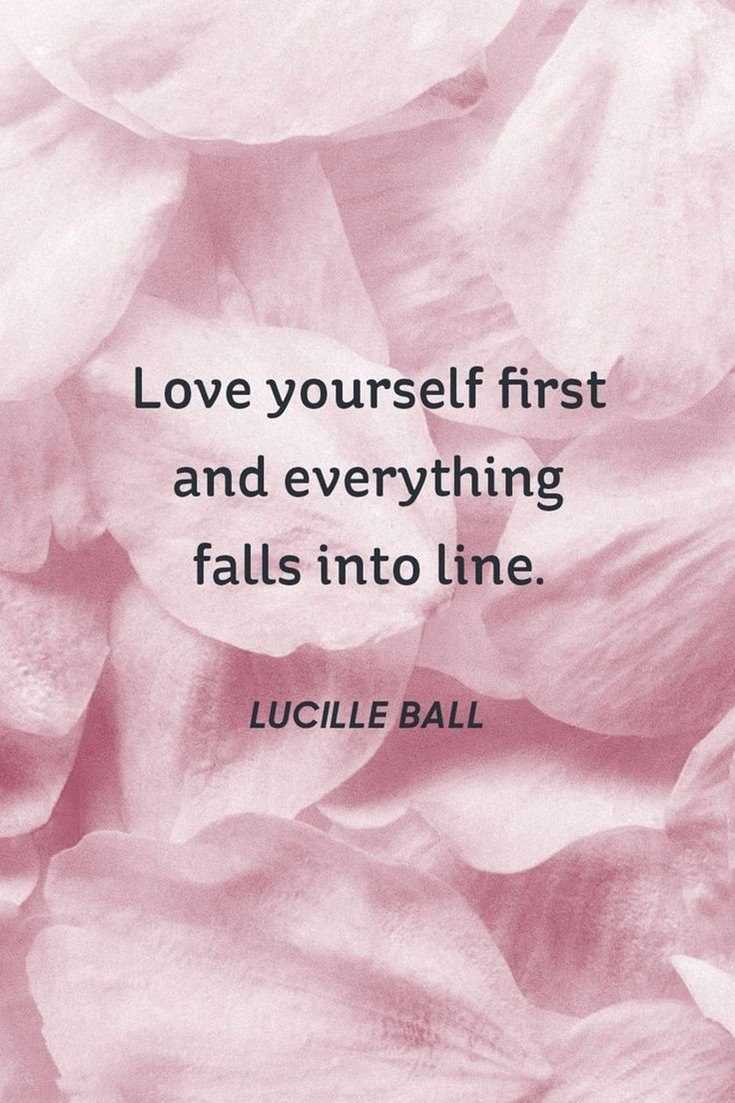 #7. Success is the ability to go from one failure to another with no loss of enthusiasm."
#8. Don't believe everything you think."
#9. Short quotes for instagram and Positive energy"
Also Read: Top 50 Positive Quotes About Life That Will Inspire You
#10. These 8 quotes are the ones that keep me motivated every day 1. No one is going to push you except yourself. 2. Always believe something wonderful is about to happen. 3. Nothing is permanent in this world, not even our troubles. 4. Letting go isn't easy, but it is necessary. 5. Don't lose hope. You never know what tomorrow may bring. 6. Life is tough but my darling, so are you. 7. Stop being afraid of what could go wrong and think of what could go right. 8. Work hard in silence. Let your success be your noise."
Motivational Quotes of the Day
#11. Anything's possible if you've got enough nerve."
#12. Grow through, what you go through."

#13. Be scared and do it anyway"
Also read: Top 25 Stay Positive Quotes Moving Forward To Inspire
#14. Overthinking is the biggest cause of our unhappiness. Keep yourself occupied. Keep your mind off things that don't help you. Think positively."
#15. Things to remember tomorrow is a new day making mistakes is part of life saying 'no' is okay not everyone has to like you beauty & strength come from within"

#16. Close your eyes and imagine the best version of you possible. That's who you really are, let go of any part of you that doesn't believe it."
#17. Grow through what you go through."
Also Read: Top 30 Best Positive Quotes About Life Inspirational Sayings
#18. The less you respond to negative people, the more peaceful your life will become."
#19. Broken crayons still color"
#20. A great attitude becomes a great day which becomes a great month which becomes a great year which becomes a great life."
Positive Short Quotes about Life
#21. I am not a product of my circumstances. I am a product of my decisions."
#22. Your energy introduces you before you even speak."
Also Read: Top 28 Stay Positive Quotes And Positive Thinking Sayings
#23. 12 things to always remember 1. The past cannot be changed 2. Opinions don't define your reality 3. Everyone's journey is different 4. Things always get better with time 5. Judgments are a confession of character 6. Overthinking will lead to sadness 7. Happiness is found within 8. Positive thoughts create positive things 9. Smiles are contagious 10. Kindness is free 11. You only fail if you quit 12. What goes around, comes around"

#24. When you can't control what's happening, challenge yourself to control the way you respond to what's happening. That's where your power is!"
#25. Short quotes deep "Confidence is silent. Insecurities are loud."
#26. I act differently around certain people. It's not because I'm fake. It's because I have a different comfort zone around certain people."
#27. Difficult roads often lead to beautiful destinations"
#28. Life is too beautiful and I have no room for any hatred, regret or jealousy."
#29. Sometimes the smallest step in the right direction ends up being the biggest step of your life. Tiptoe if you must, but take the step."
#30. Positivity pledge I shall no longer allow negative thoughts or feelings to drain me of my energy. Instead, I shall focus on all the good that is in my life. I will think it, feel it and speak it. By doing so I will send out vibes of positive energy into the world and I shall be grateful for all the wonderful things it will attract into my life."
Best Short Inspirational Quotes
#31. Joy"
#32. You can."
#33. Be strong enough to let go and wise enough to wait for what you deserve."
#34. The best view comes after the hardest climb."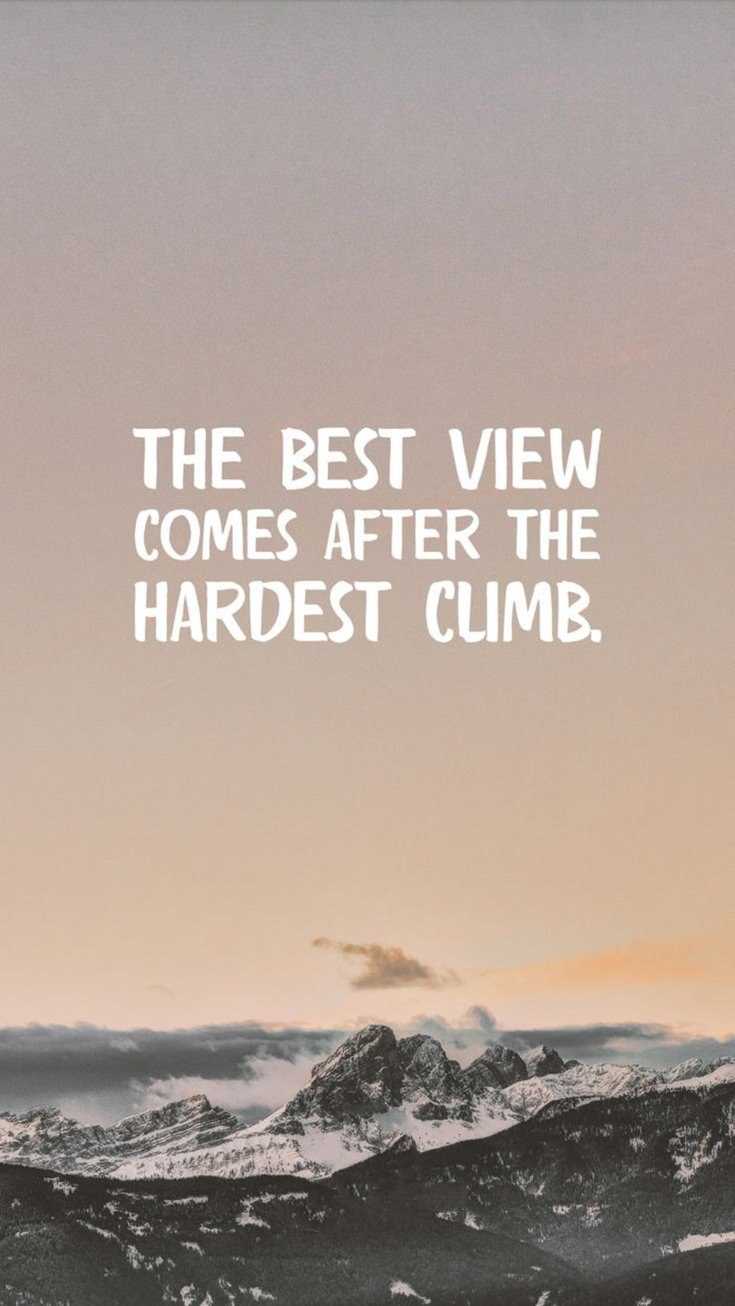 #35. A negative mind will never give you a positive life."
#36. Don't waste time waiting for inspiration. Begin, and inspiration will find you."
#37. Keep going, because you did not come this far just to come this far."
#38. Empowering affirmations 1. My strength is greater than any struggle 2. I'm fearless 3. I'm getting stronger every day 4. I'm in awe of what my body is capable of 5. I can do this 6. I was not made to give up 7. I am who I want to be 8. No one can make me feel inferior 9. I've discovered that I am fierce 10. I know my worth 11. Inspire others 12. I do not fear the fire… I am the fire 13. I choose what I become 14. I've decided that I'm good enough 15. I'm brave enough to climb any mountain 16. I wink at a challenge 17. I have the power to change my story 18. It's not their job to like me… it's mine 19. I use my failures as a stepping stone 20. I have the courage to say #No" "
Short inspirational quotes, Never Give Up. Life always struggling to achieve. But don't allow yourself to be used. Positive thinking quotes motivational sayings "No matter how badly someone treats you, never drop down to their level. Remain calm, stay strong and walk away." Beautiful quotes about strength Love. But don't allow your heart to be abused. Trust. But don't be naive. Listen. But don't lose your own voice. Happy quotes positive thoughts are going through a phase when you feel less motivated than usual? Here is a list of 38 motivational quotes to read when you feel less motivated…
Motivation
These short inspirational quotes will spark further curiosity and research. All you need is a couple of minutes out of your day, and you can gain enough inspiration to last all week long. · This will help you maintain a positive mindset and tackle challenges with renewed determination.